The Carrot Seed by Ruth Krauss
The Carrot Seed by Ruth Krauss is a wonderful book about a little boy planting a carrot seed and watching it grow – as part of the Virtual Book Club for Kids it inspired over 20 bloggers to get gardening, playing, creating and learning. Here are the gardening and learning posts that will help you bring the book alive for your kids.
Gardening
Over on Rainy Day Mum I shared how to make some simple toddler carrot seed and other vegetable labels to use when planting seeds – you will see from our recent gardening posts that we are still using them this year as well.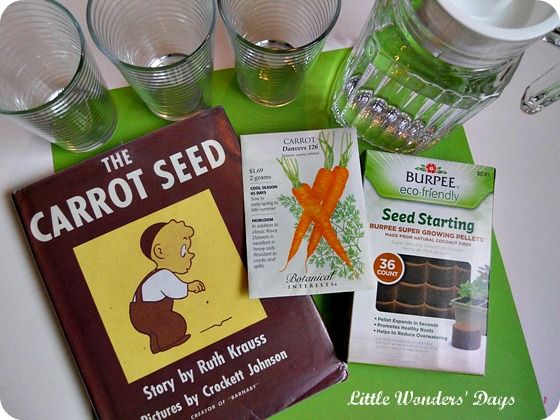 Little Wonder Days shows how to make a Root Viewer to observe the carrots growing – fantastic for kids to observe what is going on in more detail.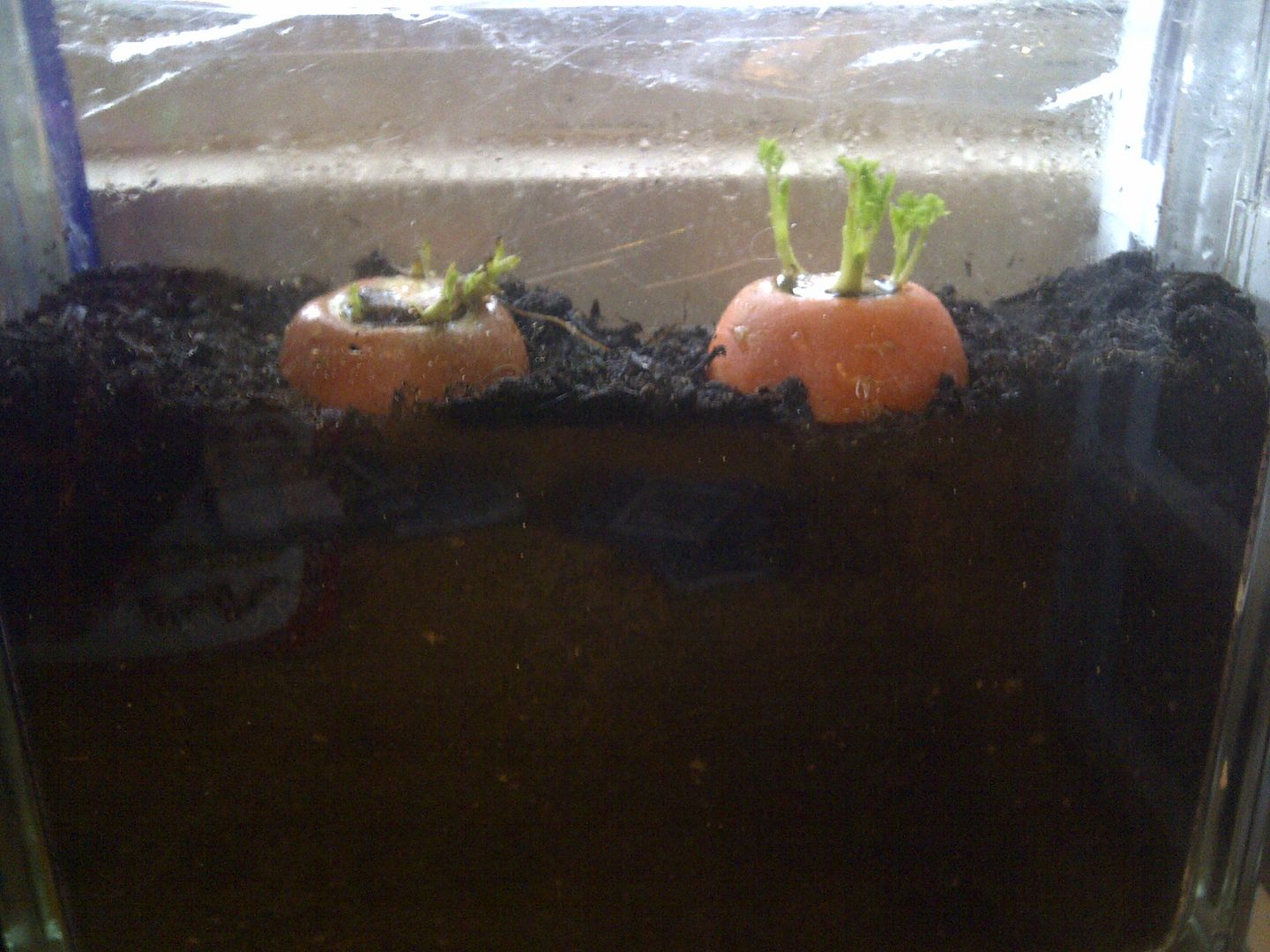 Another great way to observe plant growth – My Buddies and I grew carrot tops in soil to see what happens.
The Educator's Spin On It give you the low down on why you should or should not grow carrots as well as how to grow them fantastic advice.
Pink Oddy created some fantastic carrot seed pots which could be planted in soil to grow their carrot seeds in (don't you just love the little carrot tops on them).
Learning with the carrot Seed
Toddler Approved has some great learning activities for The Carrot Seed with colour sorting using M&M's, playdough mats and even cookies this is full of different ways to learn and have fun bringing the book alive.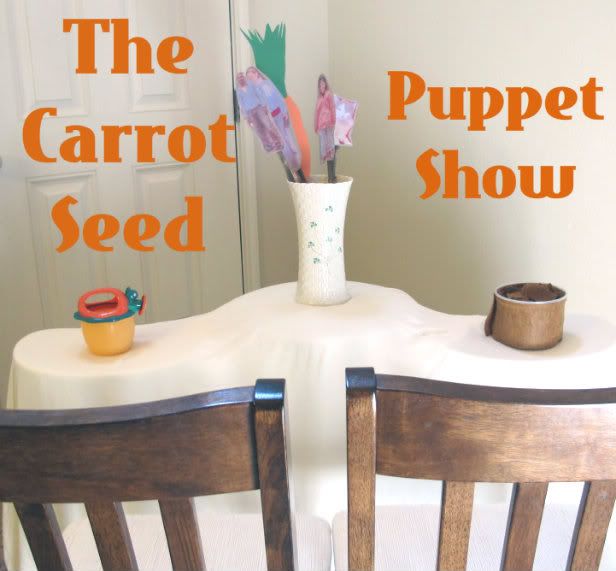 Over on The Golden Gleam they brought the carrot seed alive with drama – a great way to learn more about the story and for children to interact with it.
Using carrots in recipes is a great way to incorporate The Carrot Seed book into children's lives and Connecting Family and Seoul bakes up some Carrot Cookies.
Over on Rainy Day Mum we investigated new growth from old with carrot tops inspired by the book.
There are many more ideas linked up at the Virtual Book Club April 2012 Linky – pop on over and check out some more ideas.